Posted By: *6 budgie nutz*
FINALLY GOT MY TIEL RUCA *PICS* -

11/12/07

01:28 AM
hey everyone, I finally got my tiel ruca yesterday and she is such a sweetheart she is sooooo lovable, she loves to be held and rubbed on her head. if i open her cage door she will litterally climb out of her cage and crab whatever part of me she can and climb up on me to my shoulder. she loves to whistle and she loves taco shells lol me and my hubby were eating while she sat on her perch on the table and she jumps off of her perch and attacks our taco's lol Im so glad i got her she is the perfect bird. when i put her back in her cage and walk away she will sit there and call for me. if im come near the cage and runs back and forwards chirping wanting me to get her. im working on teaching her to sing. playing different tunes to her over and over again. and makeing different whistles to her. she is just such a mush. i love her to peices everybody this is ruca in her new home. isnt she a beauty??
ruca stretching her wings.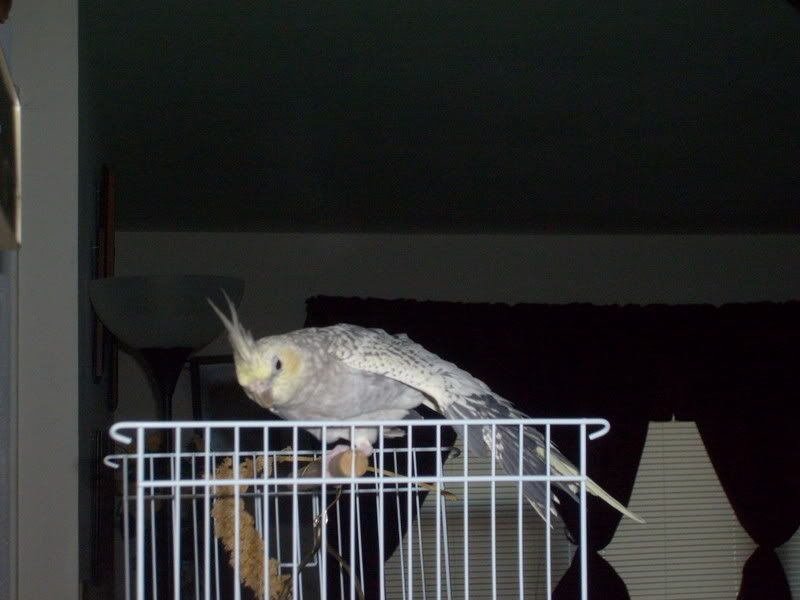 dont we all love millet?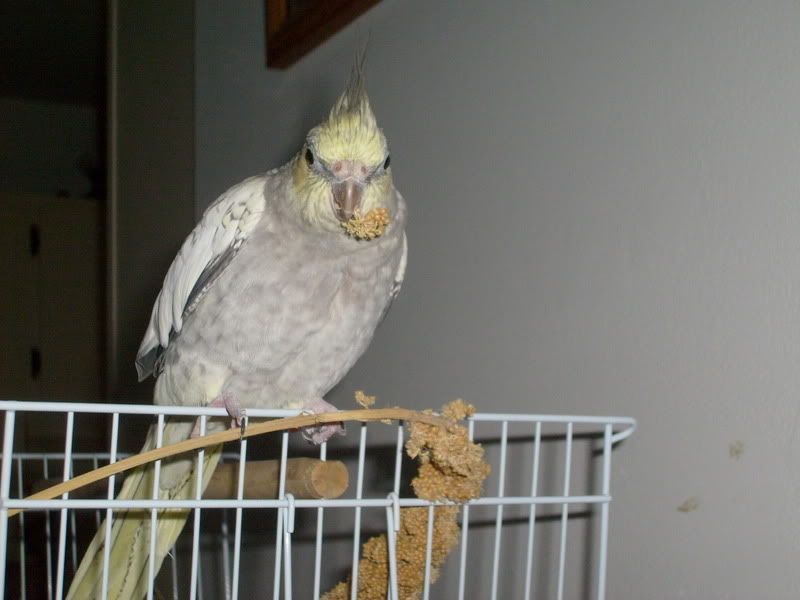 stretching again
ruca's backside
getting ready for a nice wing flap
poseing with our beautiful self.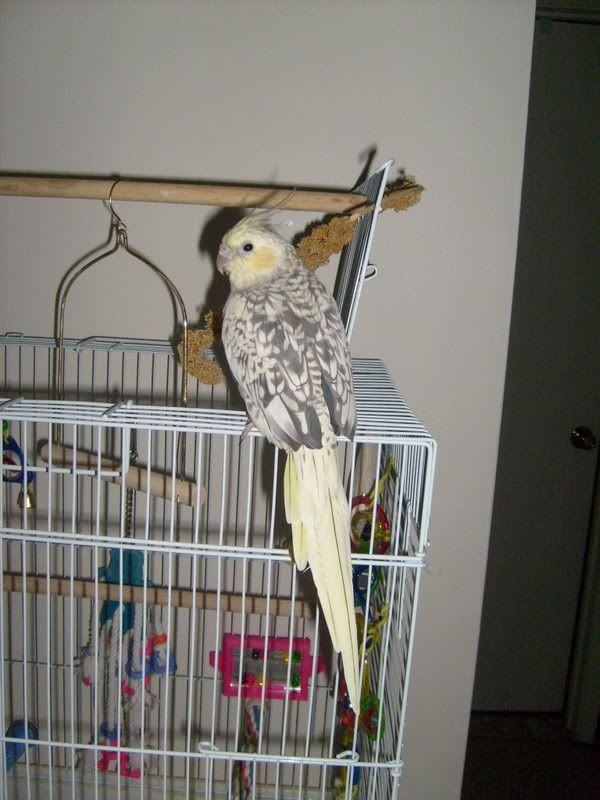 on my new mommys hand, its so comfy.
I just cant seem to reach it,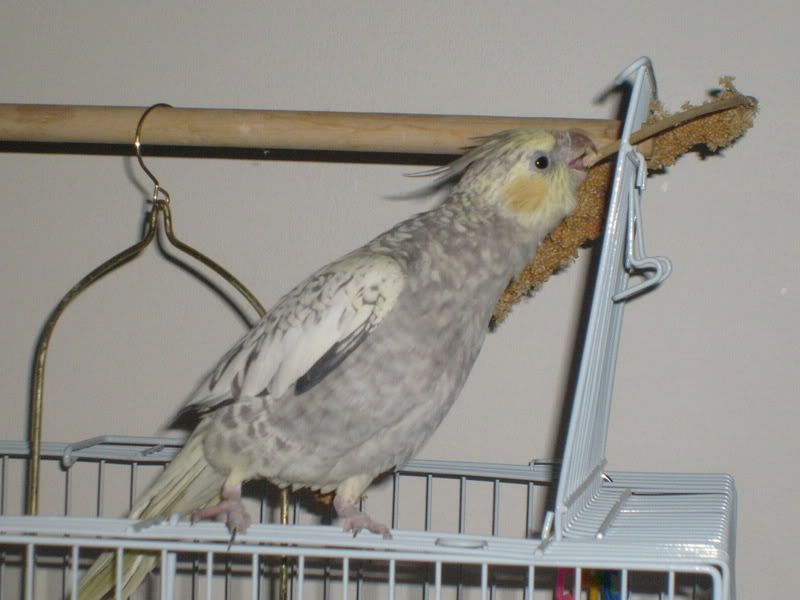 what is that flashy thing???
on the alert.
Well i hope you all enjoyed the pics, i sure would love to hear the comments. im haveing so much fun with ruca.