Posted By: Charlett
Pictures of my daughters birds -

08/06/09

12:26 AM
These are my daughter's two parakeets. She is just crazy about them and wanted to share pictures. These 2 are not in the same cage as their personalities are too different. Baby is a lot on the energetic side and Peepers is extremely calm.
This is Baby. He is albino. Loves to hang upside down!
[img:center]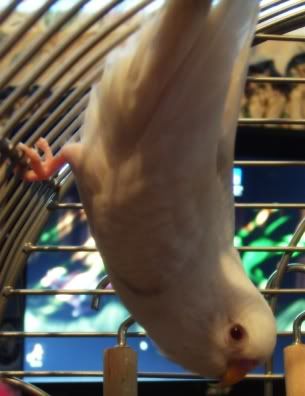 [/img]
This is Peepers. He is a Rosey Bourke Parakeet. Very very quiet bird. We really dont know if he's male or female, we just call him a he!
[img:center]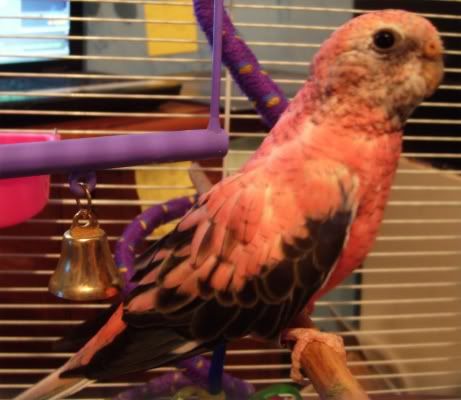 [/img]