Posted By: Anonymous
pics of my "blue bird of happiness"! -

07/12/07

11:37 PM
Pudgie and I are still getting used to this camera, so these are
not
great photos. Also, they make her cage look enormous and empty, which is weird since to my eye it almost looks crowded: it has got four toys, three perches, a cuttlebone, a water bottle, and a mini-ladder!! But she still has space in the middle for flying-in-place...
The Divine Ms. P.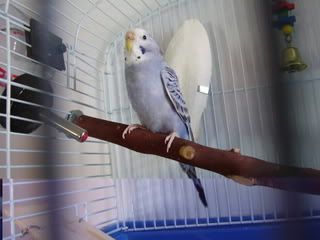 What's that weird silvery thing you're pointing at me?!?
"Der Pudginator"!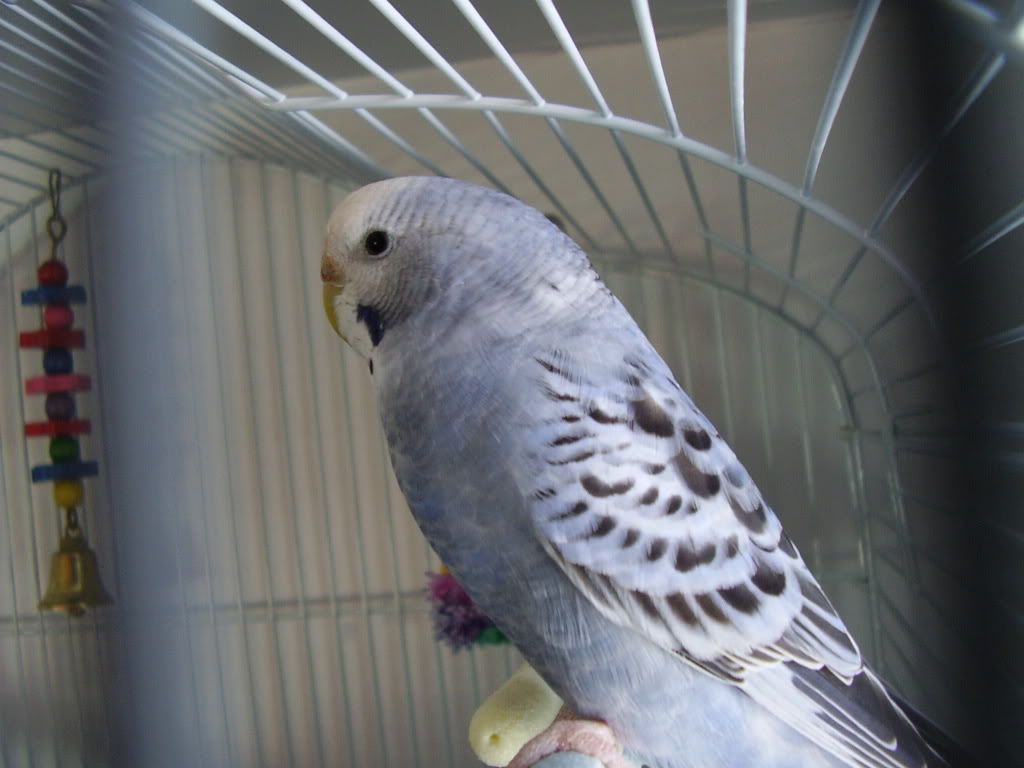 Pudge in her "regal eagle" mode...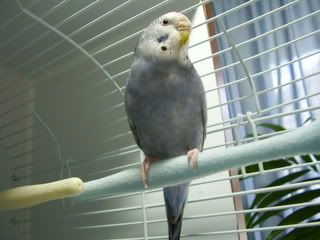 Okay, this is
truly
growing tiresome - please get the camera out of my face!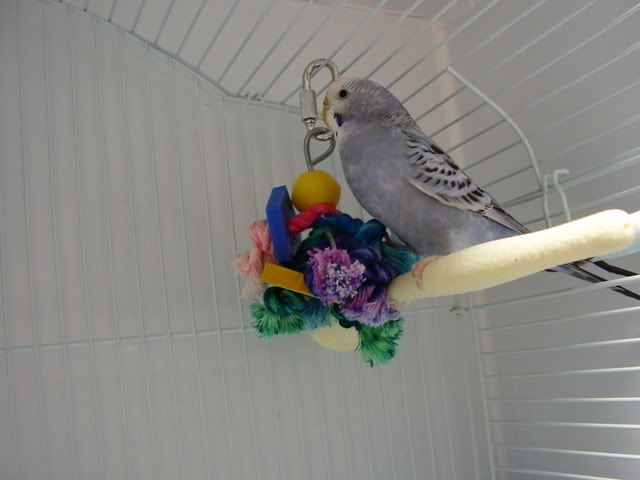 Darn these paparazzi - can't a diva get a break? And where's my limo?